Standard Product

Configurator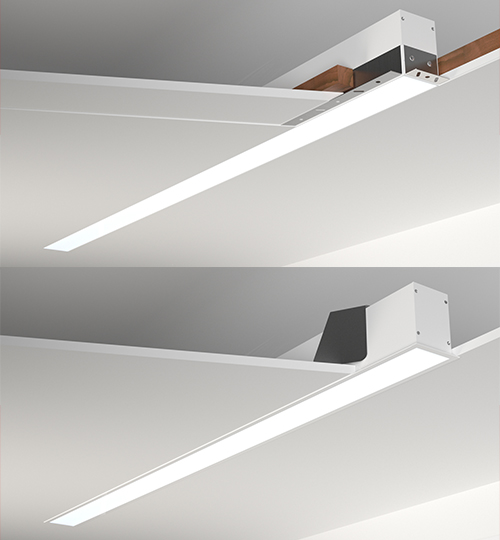 ALULINE60
Various lengths – 60 x 90mm plaster in version / 74 x 90mm trimmed version including trim
ALULINE60 range provides an energy efficient and high output LED source in the style of a recessed linear luminaire. With a modern minimalist design the luminaire is suitable for a wide range of applications including offices, meeting rooms, circulation areas and receptions.
STANDARD PRODUCT CONFIGURATOR*
Select one option in each of the categories below to configure your complete spec.
*Consult Master Specification Sheet and contact factory to specify custom lengths, sizes and/or shapes AND to select additional options that may be available such as integral downlight spots, alternative canopies and lenses, emergency packs, sensors and more.

Note:
This product is available in continuous lengths to suit your requirements, it can also be supplied as rectangles, triangles etc. For the purpose of this configurator we have restricted the options to 3533mm, for other options please contact the MID Technical Department.

Some older browsers, such as Internet Explorer, may not download the specification sheet, please use Chrome or similar for best results.
Continue selecting options to complete your configuration.
Or start again.