Marlow Integrated Designs (M.I.D. Lighting) was established in 1979 by respected C.I.B.S.E. lighting expert Arnold Rees to design, manufacture & supply standard & specialist lighting equipment.

With a wealth of industry knowledge in the field backed by in-house design expertise we can provide solutions for all your lighting requirements no matter how big or small your project.

We have successfully completed a diverse range of projects in areas including retail, commercial, industrial, public sector & residential for architects, contractors, specifiers and end users alike.

MID Lighting continues to grow annually, operating from two offices based in Basildon, Essex and High Wycombe, Buckinghamshire, employing around 25 members of staff. The expansion of the company and a developing range of products allows MID to meet more customers' demands, under the guidance of Managing Director Simon Perilly.

"For over 40 years Marlow Integrated Designs Ltd have been providing lighting solutions to the construction industry on budget, on time and provide a product which often exceeds the design team and clients expectations.

A selection of our high profile projects where we have been the major lighting supplier are shown throughout this catalogue, and on each occasion we have met fully the standards required to provide an ongoing relationship with all involved on the project.

We are still able to manufacture most of our products within the UK which allows flexibility and on time delivery for even the most fast track project.

We have many experienced, loyal and specialist lighting personnel within our organisation who will be keen to assist you in your next project. We look forward to working with you."

ISO 9001 - The Company is assessed to BS EN ISO 9001:2015, which is MID's declaration that the luminaires are subject to rigorous quality control. The ISO 9001 accreditation demonstrates MID Lighting's maintenance and continuous work ethic to develop the company.

Quality Control
Orders are sorted and processed by a dedicated team of eight members of staff, maintaining the companies ISO 9001 requirements within the department.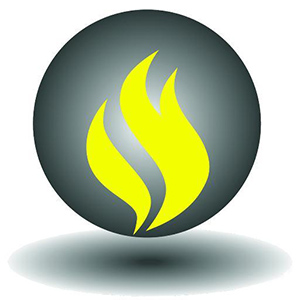 Sustaining Members of CIBSE: Society of Light and Lighting (SLL).
"The SLL is recognised worldwide as an authority on lighting and its applications. The Society is part of the Chartered Institution of Building Services Engineers.
The aims of the Society are:
To promote the benefits of good lighting, especially in the built environment.
To be at the forefront of developing lighting as an integral part of a low-energy and sustainable future.
To provide professional recognition to those in light and lighting.
To establish and promote good practice in lighting design and engineering in all their facets.
To provide a forum where people interested in all aspects of light and lighting can come together.
To set and maintain standards in education for light and lighting.
To advise government and other authoritative bodies on the best use and application of light and lighting."
CIBSE. (2015). About SLL
Lumicom Member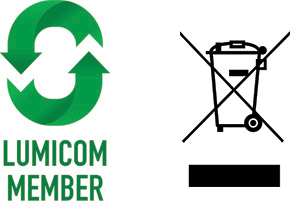 "Lumicom is a not for profit producer compliance scheme, created by a forerunner of the Lighting Industry Association to help producers, selling into the non-household market, meet their obligations under the WEEE Regulations."
LUMICOM. (2015). WHAT IS LUMICOM?.
With the lighting industry evolving rapidly through the development of LED products, MID Lighting are keen to ensure customers that reliable, high quality and affordable lighting products are developed with our cliental in mind.

The technical design team are in constant communication with architects, contractors and other clients to ensure our lighting products are to the highest industry standards. The design team co-ordinates alongside additional departments, to design, manufacture and supply our own luminaires.

Our luminaire range is available with a wide variation of specialist accessories including DALI compatible drivers, sensors and emergency options. These additional options are supplemented with our latest developments in systems and controls.

Not only are MID Lighting able to supply the latest in LED technology, traditional technologies such as electronic control gear, compact fluorescent, metal halide or SON lamps are readily available from our Basildon distribution centre, as this allows for flexibility on projects which may require more than one lighting solution.

Marlow Integrated Designs are accredited by CIBSE: Society of Lighting and Lighting (SLL) and are a registered Lumicom member.
Marlow Integrated Designs are continually striving to offer our customers the best service we can. MID Lighting's customer service covers all ranges of the company, from initial enquiry through to project completion.

Our customer service aims to assist you at any stage during your lighting project. We aim to respond quickly and accurately, assisting our customers with project, sales and technical enquiries.

Should you have any suggestions to offer MID Lighting about improvements to be made regarding the service you have received please email sales@midlighting.co.uk.
MID Lighting have a team of lighting designers and electrical engineers to aid you in your projects development using our luminaires. Cost effective lighting, energy efficiency and user well-being are three key points our design team are attentive towards when completing projects.

Using Dialux, Relux and Autodesk technologies, MID Lighting are able to create 2D and 3D simulations of our luminaires in your project, to create lighting calculations that meet your requirements. We are able to produce lighting designs in a number of formats, which detail the light fittings, number of fittings required and lux levels in an area.

For those wishing to produce their own lighting design schemes, our corresponding luminaire databases are accessible from the download section.